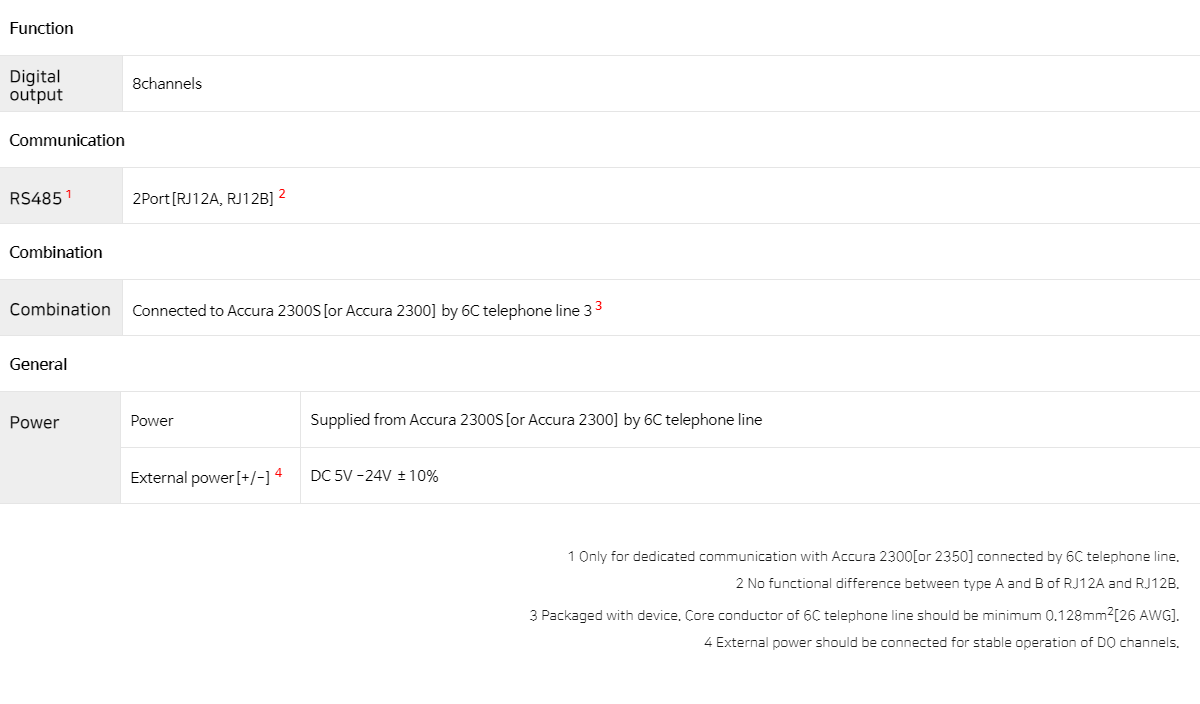 Function
Digital output
8channels
Communication
RS4851
2Port[RJ12A, RJ12B]2
Combination
Combination
Connected to Accura 2300S[or Accura 2300] through 6C telephone line 33
General

Power

Power
Supplied from Accura 2300S[or Accura 2300] through 6C telephone line
External power[+/-]4
DC 5V -24V ±10%
1 Only for dedicated communication with Accura 2300[or 2350] connected by 6C telephone line.
2 No functional difference between type A and B of RJ12A and RJ12B.
3 Packaged with device. Core conductor of 6C telephone line should be minimum 0.128mm2[26 AWG].
4 External power should be connected for stable operation of DO channels.